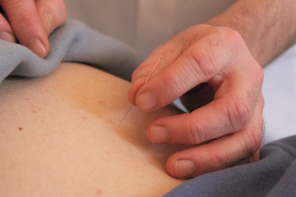 ---
Patient Comments
"I have been visiting Steve for holistic acupuncture for about a year now. He is truly fantastic at what he does – careful, considered, professional and very talented. Before each session he takes care to ask me how I have been feeling that week, so that he can tailor each treatment to my exact requirements. This means that I haven't ever had the same treatment twice – whether I have been struggling to sleep or had pain in my knee, each appointment is completely bespoke and incredibly effective.
I find the practise incredibly interesting, and Steve takes the time to explain exactly what he is doing and how it fits into the wider treatment, which is fascinating.
I would recommend him to anyone, and will be continuing my treatment for a long while yet." – ED
"I have been very impressed with my treatment, which is showing positive and beneficial results. Steve is very professional and empathetic and I would not hesitate to recommend him or his services." – M
"Went in to labour naturally on the Wednesday evening… so I think you can probably use me as an example of acupuncture assisting with the induction of labour. Thank you." – SW
"I've had my first pain free week in six months" – CC
"I've not had any symptoms and that's down to acupuncture" – EB
---
Arthritis Action
Steve is registered as an Associated Practitioner with Arthritis Acion. Visit their website to see what subsidised treatments they can offer to their members.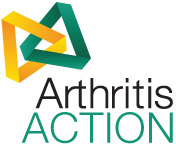 ---
Anxiety UK

Steve is an Approved Practitioner with Anxiety UK as part of an initiative with The British Acupuncture Council.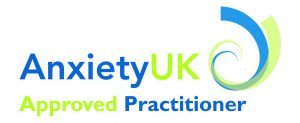 ---
World Health Organisation
Acupuncture can help in the following conditions:
Cancer care
Chronic fatigue & low energy levels
Digestive problems
Gynaecological: infertility, pregnancy & childbirth, period pains,
endometriosis
Headaches & migraines
Mental & Emotional: stress, depression, anxiety
Men's health & wellbeing
Respiratory: asthma, allergies, bronchitis
Skin conditions: vitiligo, psoriasis, eczema, acne
Sleep problems
Urinary & kidney problems
Musculoskeletal: back, neck, shoulder, knee pain, sciatica, arthritis
(Source: World Health Organisation [Full Report] or Click Here CLICK HERE for Extract)
---
Research Links
Acupuncture in the Treatment on Hypertension – New Research
Acupuncture's Affect on Brain's Perception of Pain
Effects of acupuncture on rates of pregnancy and live birth among women undergoing in vitro fertilisation: Systematic Review and meta-analysis
Acupuncture in Primary Headache Treatment
Analysis of Trials on Acupuncture for the Treatment of Chronic Fatigue Syndrome (Abstract)
British Acupuncture Council: Neuropathic Pain Information
---
Fact Sheets from The British Acupuncture Council
The BAcC provides a comprehensive list of information sheets about conditions where acupuncture can be used. These can be downloaded as PDF files too. Click Here for the list
---
Acupuncture in the Media
New York Times Article:
WELL; Studying Acupuncture, one needle prick at a time.
---
Useful Links
Support during Pregnancy and Birth in Worcestershire
Support for post-natal and ante-natal women and couples in Worcestershire and the surrounding areas:
---