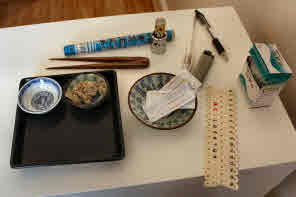 ---
Initial Consultation
Your first visit involves taking a medical history and discussing how acupuncture can help you.
You can expect to have your pulse and blood pressure taken during this initial meeting. Regularly taking your pulse is an important diagnostic part of our practice procedure. I combine your first acupuncture treatment as part of this initial consultation.
This meeting also provides an opportunity for you to ask any questions that you may have about the treatment you will receive whilst at Willow Acupuncture.
Subsequent Treatments
Following treatments will be based on information offered and observations made in the first appointment along with any additional patient feedback. Acupuncture using fine needles either commences or continues during the second appointment and treatments are tailored to each individual and will vary from person to person.
How often is treatment needed?
This will vary for each patient and will be linked to health concerns that are being addressed. Some chronic long term illness may benefit from regular treatment over a period of time while relief from an acute health problem might be achieved in a comparatively short time span. My observation has indicated that individual progress is generally different for each person which in turn may affect the frequency of treatments.
---
Treatment Fees – Costs vary between locations
Moseley:
Private consultations available at
Birmingham Traditional Acupuncture Centre
131A, Alcester Road,
Moseley,
Birmingham,
B13 8JP
t: 0121 429 9500   m: 07745 893555
Initial Consultation (up to 1 1/2h) £70   Follow up Treatment (up to 1h) £50
Click to download a Registration Form
Click to download a Confidential Patient Health Questionnaire
Click to download a Guidelines for Patients Document
Click to download a Covid19 Consent Form
---
---